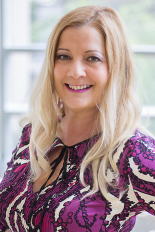 Lisa A. Cervantes
Supervising Attorney Trademark Clinic
LL.M., World Intellectual Property Organization (WIPO) Geneva & University of Turin, Italy
J.D., Thomas Jefferson School of Law, San Diego
B.A., University of Hawaii
E-mail: lcervantes@tjsl.edu
Professor Lisa A. Cervantes is the founder and owner of IP Legal Studio, a private entertainment law practice in business for 18 years specializing in music, television and film. 
Registered and certified in practice before the United States Patent & Trademark Office (USPTO) and WIPO (Madrid System), Professor Cervantes works with entities of all sizes to protect, license, assert and defend rights in intellectual property, including trademarks, copyrights and trade secrets. Throughout her career, she has also resolved various trademark and copyright disputes and has negotiated hundreds of licenses and entertainment and related agreements. Professor Cervantes is licensed to practice in all California courts as well as the U.S. District Courts for the Central and Southern Districts of California.
Professor Cervantes is a frequent panelist and volunteer for various lectures on copyright, trademark and entertainment law, and has given presentations at Thomas Jefferson School of Law, Cal Western School of Law, University of San Diego School of Law, National University in Los Angeles, and University of Turin, Italy. 
Professor Cervantes also holds honors in Legal Writing, and has a Fashion Design Degree from FIDM in Los Angeles, California. Her thesis "TRADEMARK EXTORTION: Its Prevalence & Effects in the United States and European Union Markets," for her International Masters in Law in Intellectual Property was one of 8 chosen for worldwide publication.
Professor Cervantes will be teaching and supervising students in the Trademark Clinic at Thomas Jefferson School of Law and looks forward to accomplishing the various objectives of the Small Business Law Center in providing pro-bono legal services to individuals, organizations, and small businesses involved with the arts.